June 2018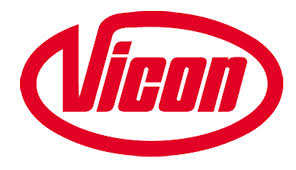 We are now a authorised Vicon sprayer dealer. Please contact us for parts, service or sales.
March 2018
A new 170ltr UTV demount sprayer c/w 4mtr boom, twin electric pumps, boutmarker, cleanwater / handwash tank, handlance, fitted into the back of a Kawasaki Mule. For a local customer to be used on golf course tee's and greens.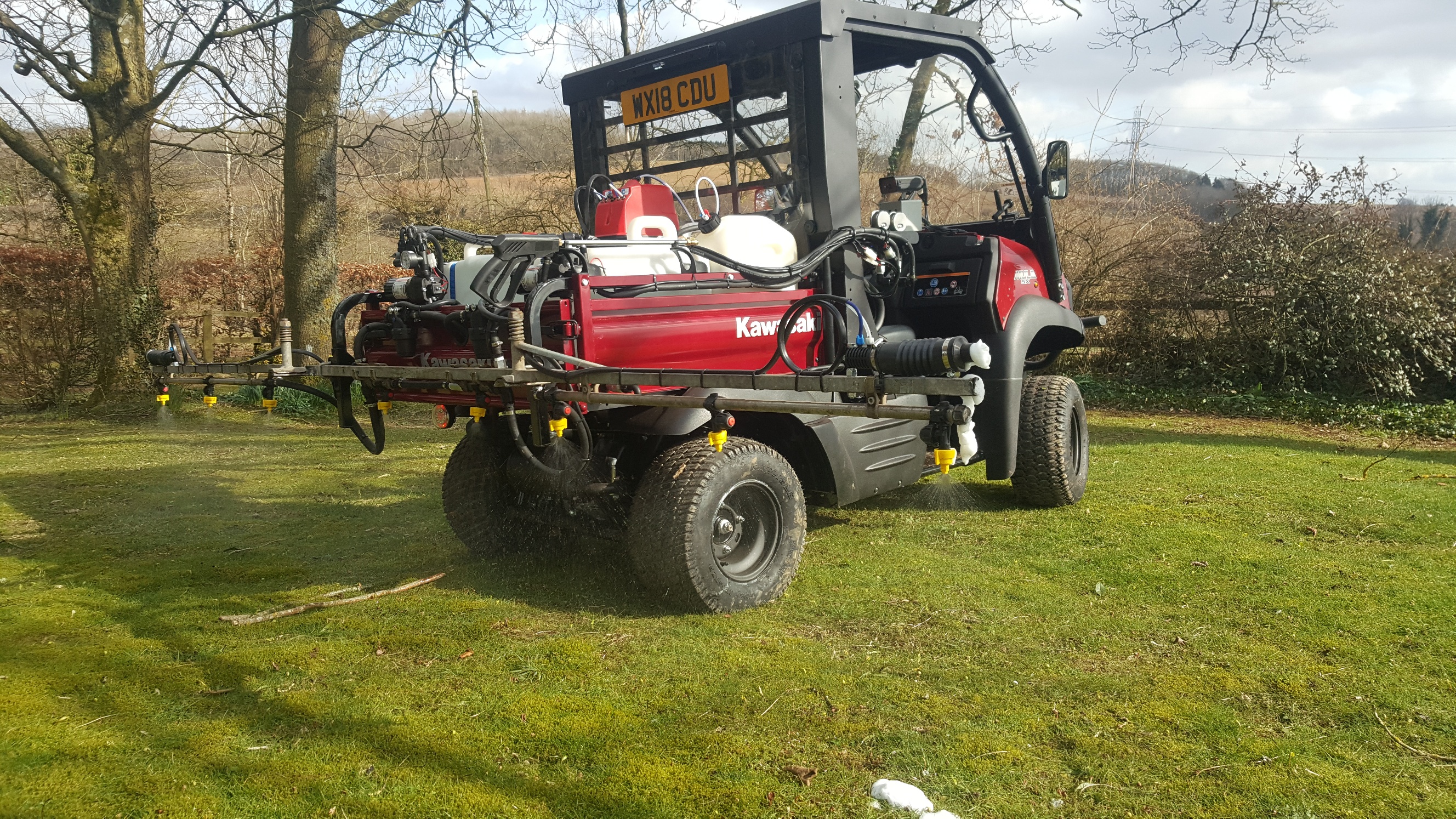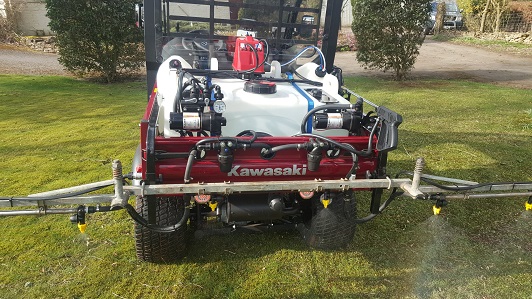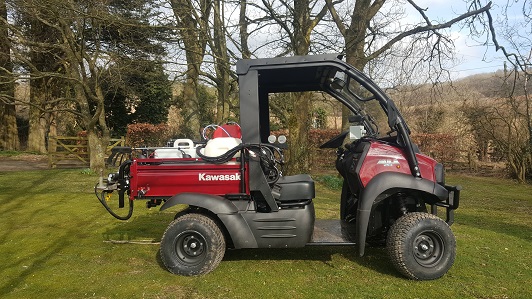 February 2018
A brand new Bargam Grimpeur JR 3000ltr being delivered to a customer of ours in Oxfordshire.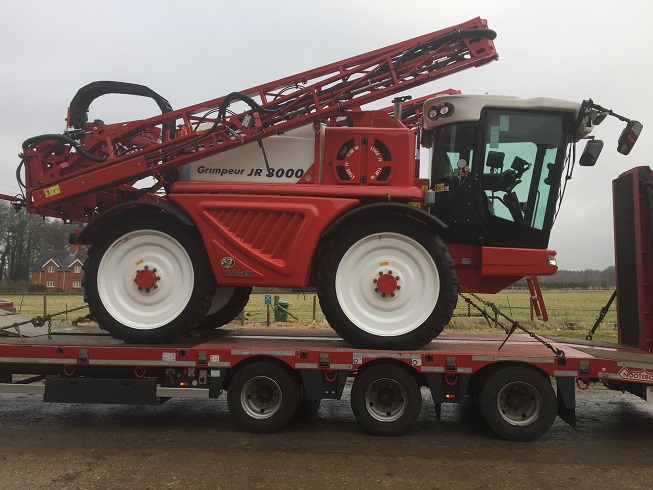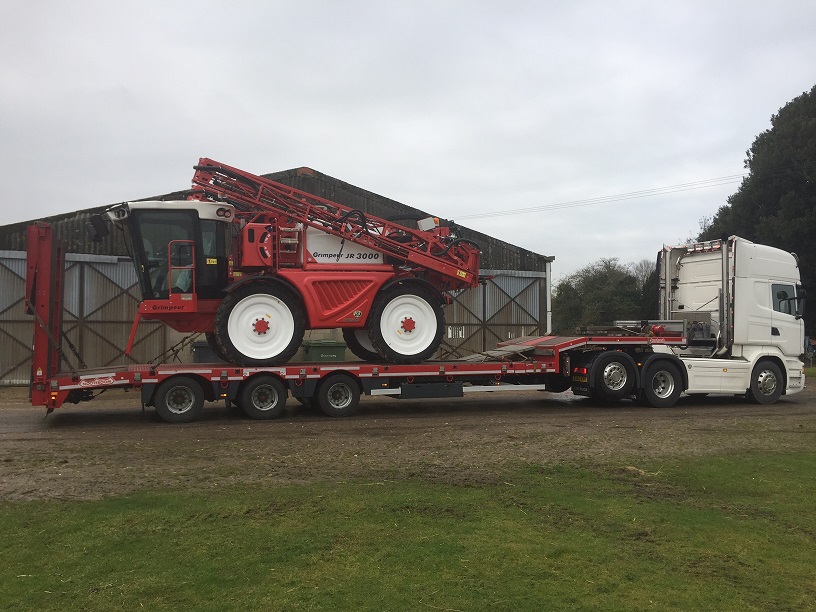 Lamma 2018
We were present at Lamma 2018 on the Bargam stand.
After a sucessful first day with plenty of interest shown in the Bargam & Dammann range of sprayers, it was a shame the second day had to be cancelled.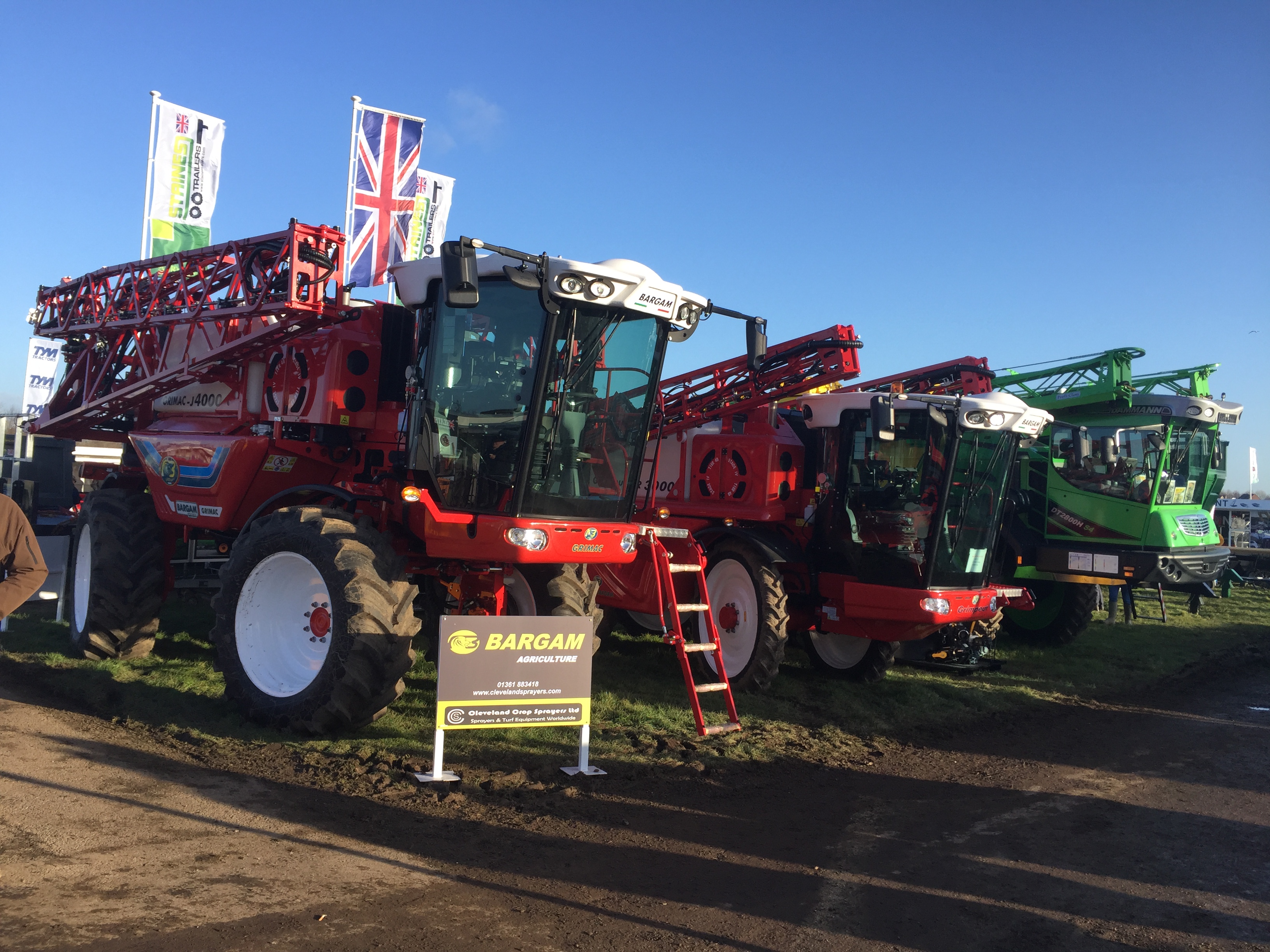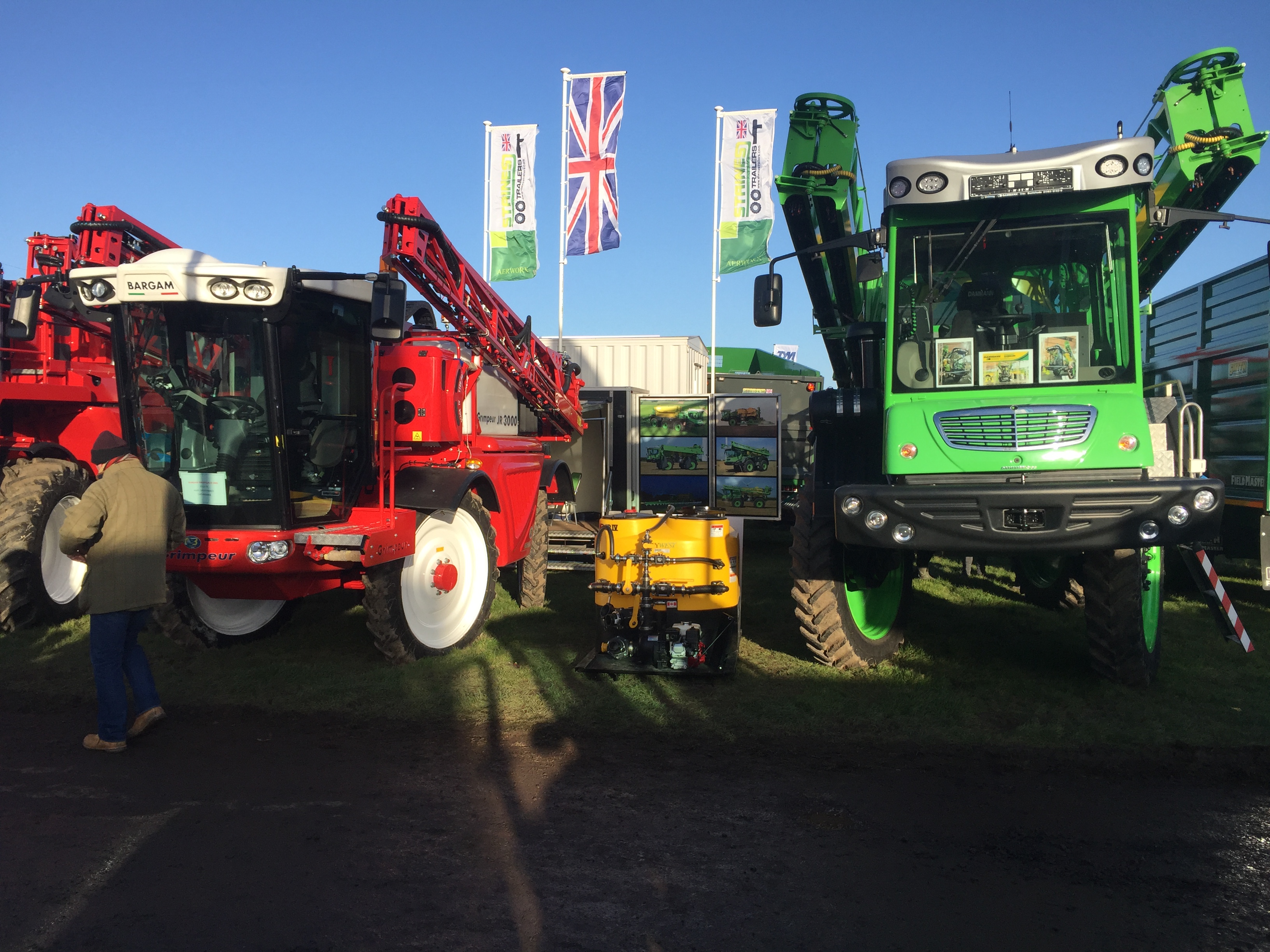 January 2018
Our two winter projects are now finished and ready for delivery. A Kawasaki mule and Kubota RTV fitted with Bargam 400ltr demount sprayers.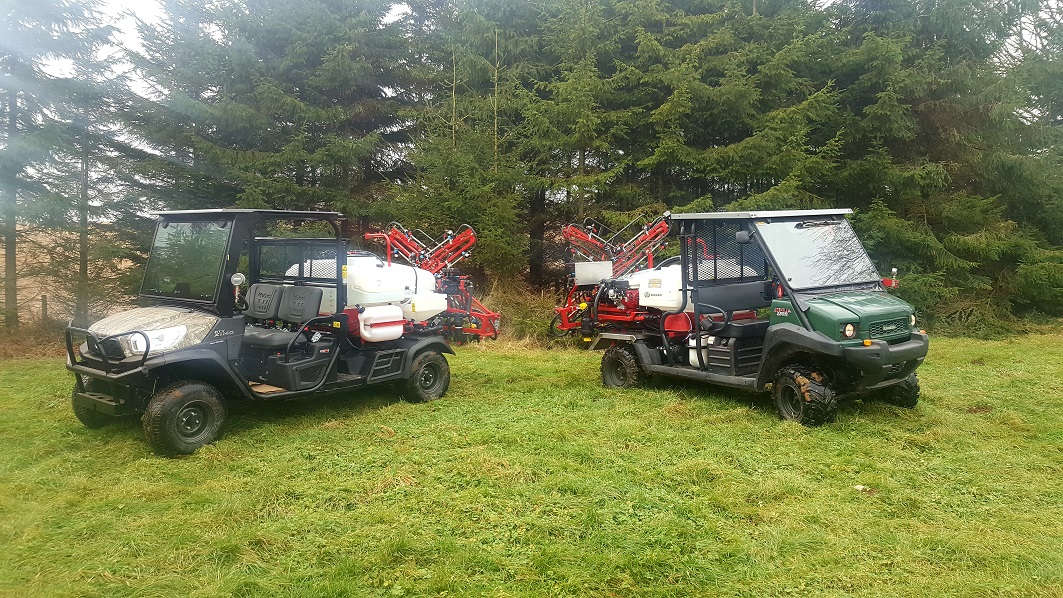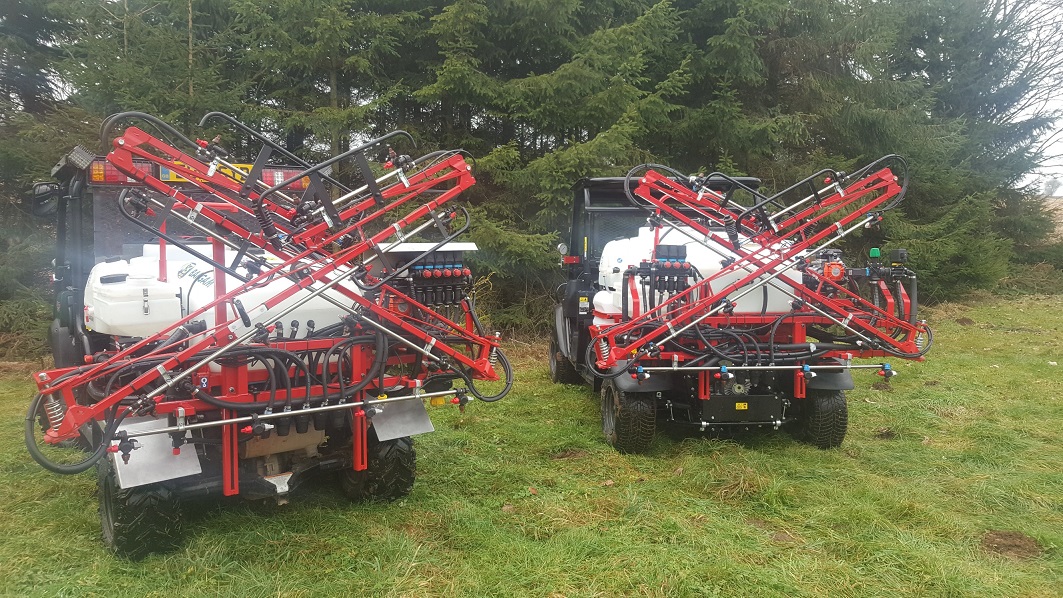 October 2017

A New Bargam Grimpeur J4000 was at our premises for a few weeks. Local farmers and contractors were able to test drive the machine and see it working on challenging terrain.
The smaller Bargam Grimpeur JR3000 will be in our yard later this year, if you are interested in seeing this machine please contact us for details.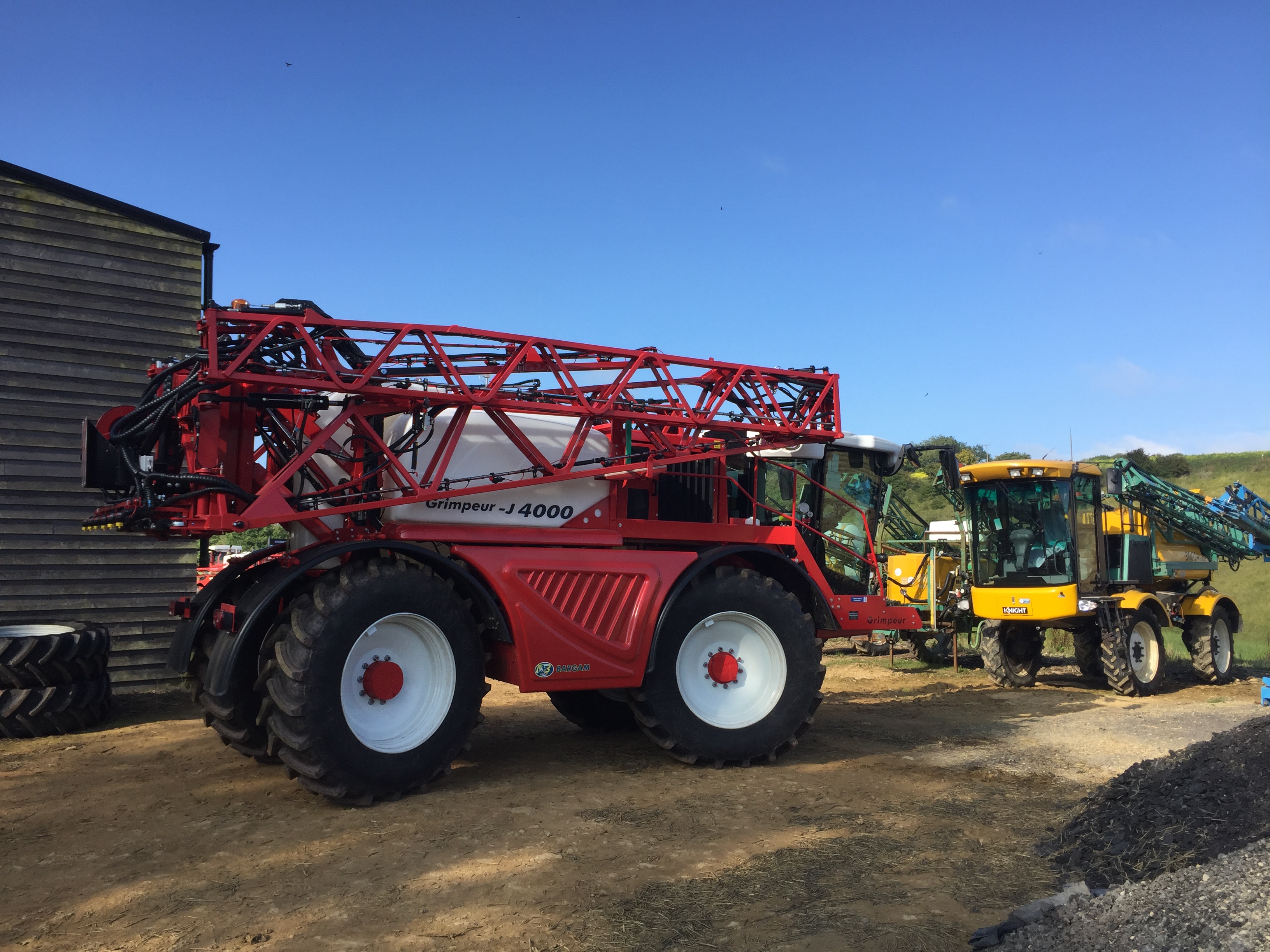 August 2017
We are now able to carry out NSTS fertiliser spreader testing, for more infomation or to book a test please contact us.

May 2017
A new Bargam 450ltr pro plus 6mtr demount sprayer fitted on to a Kubota RTV1140, sold to a local golf club.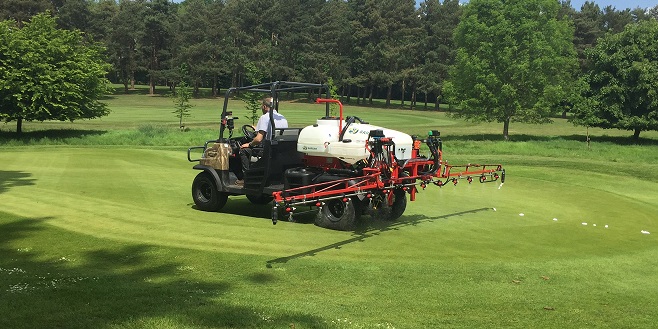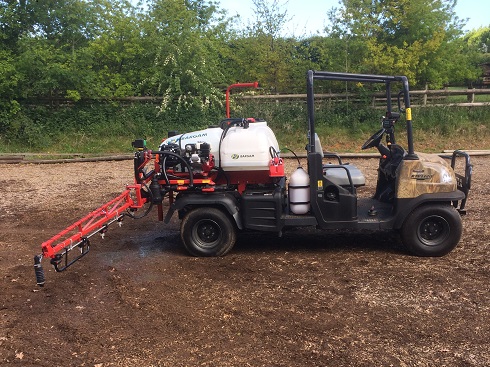 March 2017
A new Bargam Super BDU Plus 24mtr mounted sprayer sold to a local customer.
February 2017
Our latest project finished. Bargam 400ltr pro plus 8mtr sprayer fitted on to a Kawasaki mule.
Job Advert
Agricultural Sprayer Technician
Severn Agriculture Ltd is an agricultural sprayer specialists, providing on farm and workshop sprayer testing and servicing.
We are a small expanding company looking for a experienced and self-motivated individual with a good knowledge of agricultural machines, ideally crop sprayers.
The ideal candidate would be of smart appearance, have good communication skills, able to work on their own initiative, with good diagnostic & problem solving ability. An NSTS qualifaction would be an advantage.
A company vehicle will be provided.
Please send your cv and covering letter to sales@severnagriculture.co.uk or post to –
Kent Partridge, Severn Agriculture ltd, Windmill Farm, Sevensprings, Cheltenham, Gloucestershire, GL53 9NF  Tel. 01242 870452
Cereals 2016
We were present at Cereals 2016 on the Bargam stand.
It was a very sucessful show with a steady flow of visitors on both days. There was plenty of interest shown in the Bargam range of sprayers, particularly the new Bargam Grimpeur S with it's new style cab & ad-blue 170hp engine.
June 2016
New Bargam Grimpeur S 3000ltr being delivered to farm.
Photo's below of Simon installing new machine with our customer.
February 2016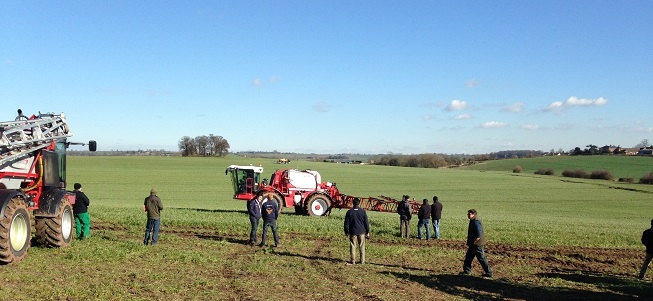 We attended the first national self-propelled sprayer demo day at Bramcote Hall Farm, Staffordshire on the 24th February 2016. This event was organised for self-propelled sprayer manufactures to enable them not only to show farmers their machines but also to allow them to operate in field conditions. This event was the first of it's kind and after this years success it seems certain to be repeated.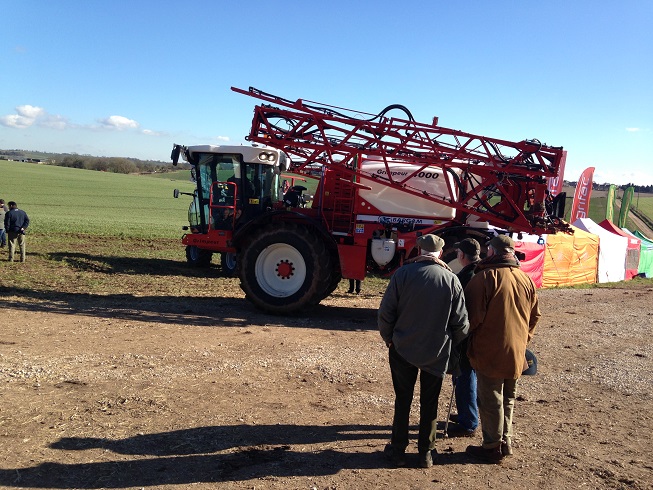 The Bargam Grimpeur was busy giving demonstrations all day, showcasing it's abilities on the varied terrain.
June 2015
Severn Agriculutre ltd have been appointed the south and southwest dealers for Bargam agricultural sprayers. The photo's below, taken at cereals 2015, show a selection of Bargam spraying equipment.
January 2015
We are a company which specialises in agricultural crop spraying equipment parts and service.
Severn Agriculture is a partnership between Simon Levick and Kent Partridge. We are both passionate about our roles within the company.
Simon has over 25 years' experience in the crop spraying industry, initially as a spraying contractor, then working for a leading self – propelled sprayer manufacturer. He has a broad technical knowledge and a strong problem solving approach, this enables him to offer help and support for all types of spraying equipment. Having worked as an Engineer, Service Manager and Director of a well-known sprayer range, he has unrivalled knowledge in this specialised industry.
He is keen to develop specialist build projects for the amenity sector and offer a wide range of service and technical support for all makes of sprayer.
Kent comes from a strong parts background having gained over 6 years' experience in hydraulic/ pneumatic counter and telephone sales. Following this he gained 7 years' experience in crop sprayer parts and equipment sales. Kent was strongly involved in the day to day running of the parts and production departments. Having, like Simon worked for a major self -propelled sprayer manufacturer. He has an in depth knowledge of many manufacturers products and readily identifies the requirements most suitable to the customers' needs,  Kent is keen to develop the On-Line Shop  and provide an efficient,  reliable service to the customer, providing next day delivery service whenever possible.
Both Simon and Kent have a proven track record of providing an excellent customer service and within Severn Agriculture they intend to exceed all expectations.
Severn Agriculture Ltd is an approved NSTS test centre. We can carry out sprayer, fertiliser spreader, granular applicator & pellet applicator testing at our premises or on site, please contact us for more information.